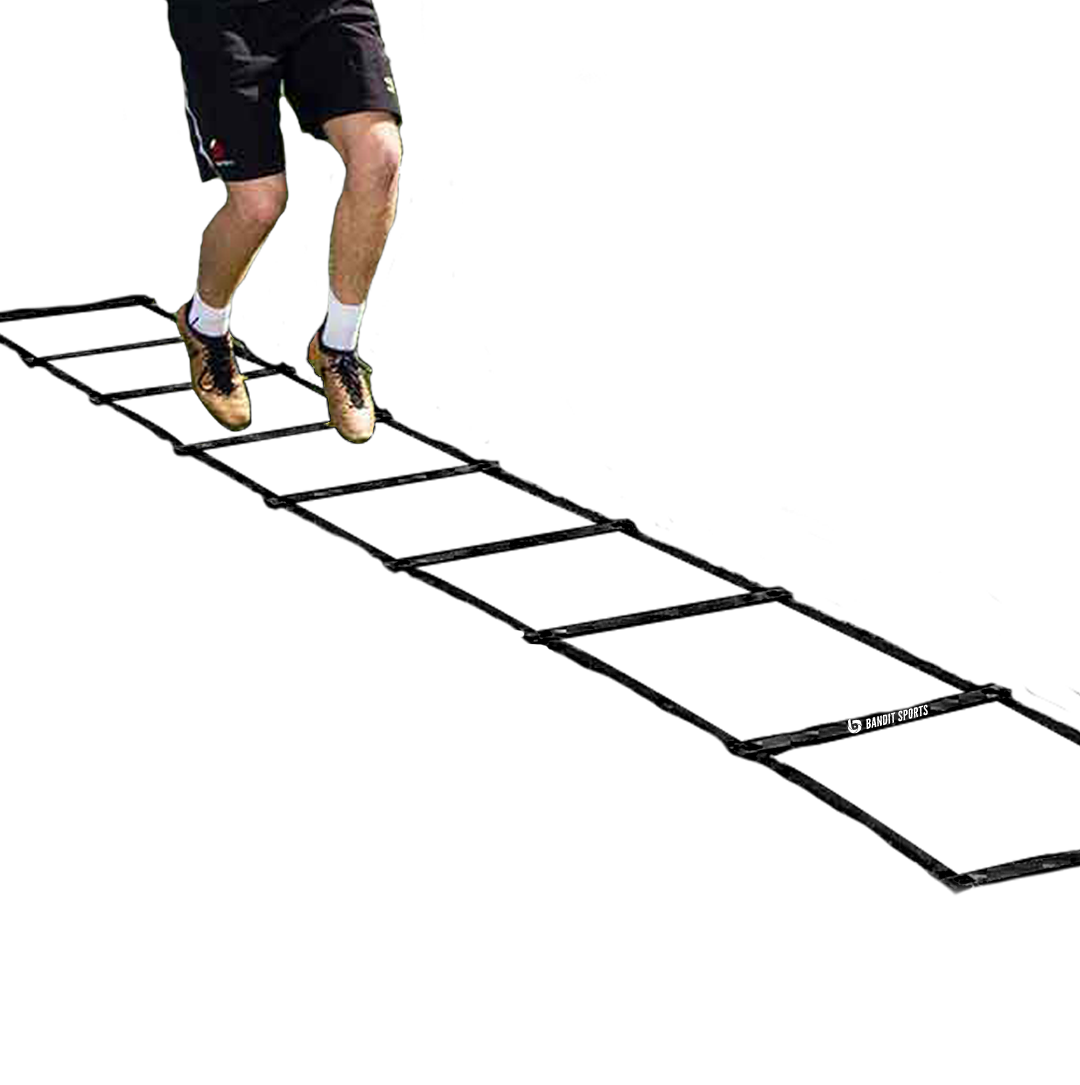 Quick feet is the secret to being a good fielder. This speed ladder is the perfect training tool for every position. 
This agility ladder is very helpful for soccer players, and can help to increase your speed, and improve your balance and agility.
This soccer ladder is a great training tool for you to improve speed through accelerated foot strike and life frequency.  
This Bandit Sports speed ladder was originally released in our "Web Gem" crate in November 2019.